ancient Egyptian hippo
By Jochen Voss, on

During the Christmas holidays I carved an ancient Egytian hippo from soapstone. It turned out to be quite a happy animal. The photo shows the almost finished statuette, only some polishing is left to do.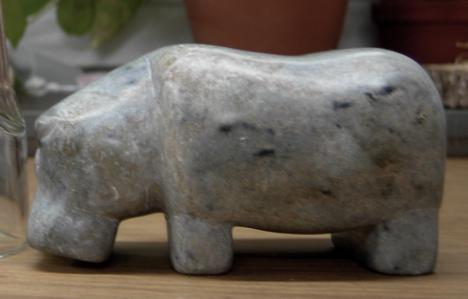 My photo page has a picture of a very early stage.
This is an excerpt from Jochen's blog.
Newer entry: Understanding Art for Geeks
Older entry: fast-dm release 29
Copyright © 2008, Jochen Voss. All content on this website (including text, pictures, and any other original works), unless otherwise noted, is licensed under a Creative Commons Attribution-Share Alike 3.0 License.