Wordle
By Jochen Voss, on

Today I discovered the very exciting wordle tool at wordle.net. It can convert texts into word clouds like the following: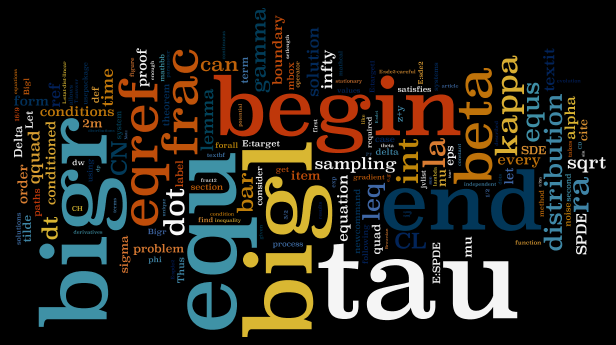 This is an excerpt from Jochen's blog.
Newer entry: Supermassive Black Hole at the Center of the Milky Way
Older entry: My Favourite MacOS X Command
Copyright © 2008, Jochen Voss. All content on this website (including text, pictures, and any other original works), unless otherwise noted, is licensed under a Creative Commons Attribution-Share Alike 3.0 License.