scary phone message
By Jochen Voss, on

Just now, my (not very fancy) phone showed the following corrupted message to me: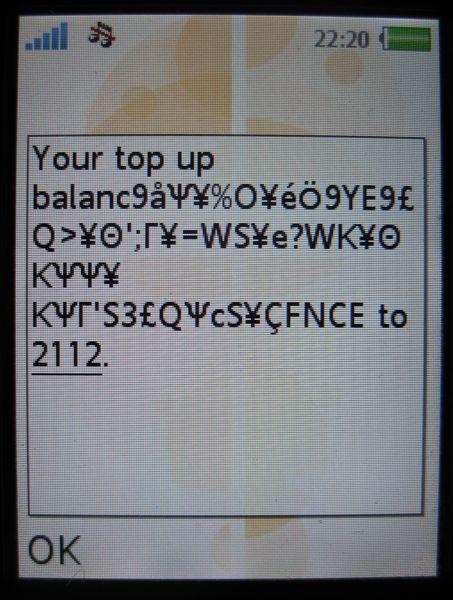 I'm a bit at a loss about what is going on? If you have any idea, I would be happy to receive hints via email. Do I need to worry?
This is an excerpt from Jochen's blog.
Newer entry: birthday paradox
Older entry: using DSSP in the "bio3d" R package
Copyright © 2010, Jochen Voss. All content on this website (including text, pictures, and any other original works), unless otherwise noted, is licensed under a Creative Commons Attribution-Share Alike 3.0 License.