new puzzle game
By Jochen Voss, on

In the last days I have finished my first ever browser-based game: a puzzle, based on the classical fifteen puzzle. Cou can play the game here and download the source code from the program's homepage.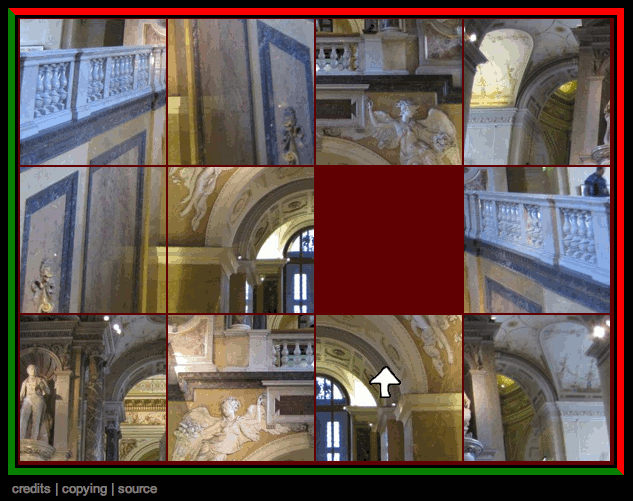 This is an excerpt from Jochen's blog.
Newer entry: cereal grains
Older entry: punting
Copyright © 2010, Jochen Voss. All content on this website (including text, pictures, and any other original works), unless otherwise noted, is licensed under a Creative Commons Attribution-Share Alike 3.0 License.